About Vape Time Canada Inc
6010 Yonge St
North York
ON M2M 3V9
1 Review for Vape Time Canada Inc, North York
Stuart Haycock
North York ON
disappointed
Original review: December 27, 2022
i purchased a vape at vapetime for my trip to the dominican republic. i explained this to the customer service rep. i noticed he was looking at my odd the whole time and i did not know why. my vape got ceized by security in the dominican republic as they are not allowed in your luggage. i believe that the customer service rep (a russian guy) knew this and that is why he was looking at me odd. i called him when i was back in toronto and said we could recify this situation if i was able to get a replacement unit at cost. he was unwilling to accomade me. really, really sad and really disappointed.
Rate & Review Vape Time Canada Inc
How would you rate and share your experience?
Update Vape Time Canada Inc and add logo, business hours, images and more.
Vape Time Canada Inc vCard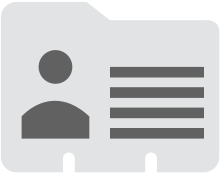 Vape Time Canada Inc QR Card