About Tidy Lube
4502 54 Ave
Bonnyville
AB T9N 1B1
2 Reviews for Tidy Lube, Bonnyville
Chris Matty
Bonnyville AB
they know there stuff!
Original review: July 05, 2015
i will always take our vehicles back to tidy lube, especially since they pointed out a transmission leak that i had no idea about.
excellent service
Original review: July 05, 2015
loooove going to tidy lube, and my kids do too. as a mom and with my husband away at work, i can feel good knowing that tidy lube will take care of my vehicle. my husband loves it too. he used to check after a service, but seeing that everything is taken care of, he doesn't anymore.
Rate & Review Tidy Lube
How would you rate and share your experience?
Update Tidy Lube and add logo, business hours, images and more.
Tidy Lube vCard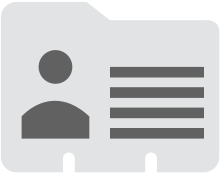 Tidy Lube QR Card