About Bluenotes
2399 Parkedale Ave # 27a
Brockville
ON K6V 3G9
1 Review for Bluenotes, Brockville
Lucie Cote
Merrickville ON
stitches in brockville, on.
Original review: April 29, 2015
april 24, 2015. today, i stopped by stitches brockville mall to return a few items i had purchased a few days ago at stitches. the girl at the cash said she was going to get the manager to process my return as she didn't know how to do it. the manager showed up at the cash and told me the store doesn't give refunds, only credits. so having no choice, i told her i was going to take a refund. she told me then that she couldn't process my return for refund at this time because " it was going to take 30 minutes of her break". i couldn't believe she said that. i really not impressed with the service at stitches in brockville mall. :(
Rate & Review Bluenotes
How would you rate and share your experience?
Update Bluenotes and add logo, business hours, images and more.
Bluenotes vCard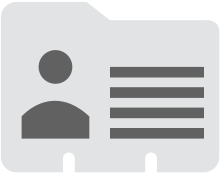 Bluenotes QR Card