Recreational Power Sports Inc
About Recreational Power Sports Inc
14820 123 Ave Nw
Edmonton
AB T5L 2Y3
1 Review for Recreational Power Sports Inc, Edmonton
Paul Kambeitz
Edmonton, AB Canada
https://twitter.com/Recruiter_Paul
You Pay Double!
Original review: August 04, 2016
I'm not sure what happened to Recreational Power Sports over the last three or so years, as I only recently acquired another boat. I used to get all of my service work, and accessories at RPS, and I always thought they were straight shooters, and took pride in their work. Perhaps its the slow economy, or maybe it's the higher overhead burden of their new facilities, I don't know,... but I do know that on my last visit (I'll never go there again), they overcharged on labour by double for the work they did for me, and they also recommended that additional work be done, that was simply unnecessary. I say they double-charged me with some certainty, as I called around to get labour quotes on the exact work that RPS did for me, and all of the quotes came in around 50% of what I was charged. I found Barry J's to be particularly helpful and competitive. I had a mechanic take a look at the other work that RPS "recommended", and he agreed that it was not required. The absolute worst part of the experience for me though wasn't just the rip-off, the worst part was the backlash and haughty condescending attitude of the owners, Curtis and Steve, when I dared to question their bill. I'm sure they are all smiles and good cheers when their customers don't ask questions and just pay the bill, but they were very evasive and vague, and they totally powered up, when I asked them to breakdown the hours for me. They told me that if I didn't like their prices, I should go somewhere else.... so I did... maybe that's why their shop is slow.
Rate & Review Recreational Power Sports Inc
How would you rate and share your experience?
Update Recreational Power Sports Inc and add logo, business hours, images and more.
Recreational Power Sports Inc vCard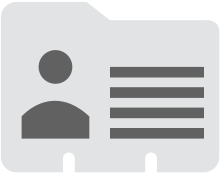 Recreational Power Sports Inc QR Card