About Miko Photography
224 Deer Park Pl Se
Calgary
AB T2J 5M2
1 Review for Miko Photography, Calgary
Ask to proof editing before paying
Original review: January 30, 2017
In one picture our baby son's eyes were retouched an ultra white and his eyes glow eerily surrounded by his family. In another picture his complexion was not adjusted for his jaundice and he looks like a carrot compared to the rest of us. I did not get to review before paying as I was handed the pictures through the door while she talked on the phone. I was only 5 minutes late to pick them up.
Rate & Review Miko Photography
How would you rate and share your experience?
Update Miko Photography and add logo, business hours, images and more.
Miko Photography vCard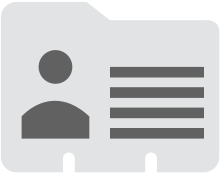 Miko Photography QR Card