About Raamya Ashokbabu Dds
27 Ruth Ave # 6a
Brampton
ON L6Z 4R2
1 Review for Raamya Ashokbabu Dds, Brampton
Shridevi Raamya
https://profiles.google.com/105375032672759968773
Highly recommend this click for all of you
Original review: May 03, 2017
I really needed a dentist that I could trust and found Dr. Ashokbabu Raamya. I was so satisfied with the results of my dental work, I won't go to any other dentist. The office was really professional and clean. The TV's and the technology that you see inside the dentist chair was out of this world. Loved to talk with Dr. Raamya, and the rest of staff there, they are so friendly and caring. I would highly recommend all of you to visit Kenedy Ruth Dental Centre for your entire tooth care.
Rate & Review Raamya Ashokbabu Dds
How would you rate and share your experience?
Update Raamya Ashokbabu Dds and add logo, business hours, images and more.
Raamya Ashokbabu Dds vCard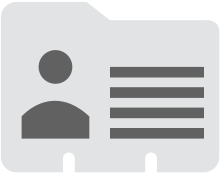 Raamya Ashokbabu Dds QR Card