About Eastern Ontario Power
P.O. Box 1179 Stn Main
Cornwall
ON K6H 5V3
2 Reviews for Eastern Ontario Power, Cornwall
SCOTT MCDONALD
South Stormont ON
AVT Service Work
Original review: May 10, 2022
Terrible Service. They break stuff then blame the customer. Had a belt changed and they caused the clutches to burn out by not cleaning the exhaust of CVT boot. Wanted to charge +$4500.00. Had fixed at another dealer after BRP instructed me to bring to another dealer. ATV was still under warranty but EOPS deemed it wear and tear. I have the pictures to prove otherwise. BRP ended up giving me $500.00 plus 6 months warranty. repair cost$1700.00 at Louiselle Sport.
SCOTT MCDONALD
South Stormont ON
avt service work
Original review: May 10, 2022
had a belt changed by these guys on 2020 outlander 850. they did not clear the exhaust on the cvt (clutch system). this caused the clutches to burn out in just over 500 km. they said it was not warranty and brp does not cover clutches. they quoted $4500.00 for repairs they caused. brought it to louiselle and they repaired for $2000.00. i have pictures of the belt not removed. this dealer causes problems and then blames the customer. do not get service work done here.
Rate & Review Eastern Ontario Power
How would you rate and share your experience?
Update Eastern Ontario Power and add logo, business hours, images and more.
Eastern Ontario Power vCard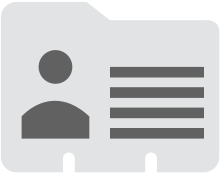 Eastern Ontario Power QR Card