About Bain's Appliances
481 St Mary's Rd
Winnipeg
MB R2M 3L1
1 Review for Bain's Appliances, Winnipeg
James Harrison
Winnipeg MB
excellant service
Original review: December 26, 2022
we have been dealing with bain's (their service arm) since 1979. we've bought 9 appliances in that time for the house and the cottage, as well as parts & repair services. our most recent experience was on december 22, 2022, when our samsung washer (bought from costco) broke down. decided not to fix it again, so called bain's. they had a new electolux front loader in stock & said they could deliver it the very next day. needless to say, i whipped out the plastic and it was delivered the very next morning; they also took the old one away. i could not recommend them more highly. excellent folks to deal with!
Rate & Review Bain's Appliances
How would you rate and share your experience?
Update Bain's Appliances and add logo, business hours, images and more.
Bain's Appliances vCard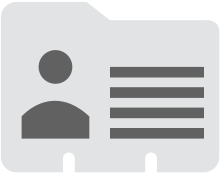 Bain's Appliances QR Card